For those of you looking to build up your skills with some traditional watercolor painting in a digital setting, here's a number of tutorials you can check out. Maybe you're looking to try out something different, or maybe you're looking to spice up some background work – either way, be sure to thank some of the artists for their tips – these folks have been providing the net with invaluable resources!
Water Color Painting Simulation
User 'bluefooted' from the ConceptArt forums explains how to create a digital watercolor technique.
Scott Baumberger's Digital Watercolor Slideshows
Scott Baumberger creates architectural renderings using a fantastic digital watercolor technique you need to check out. Follow the link to view a number of his how-to slideshows.
Dani Jones Photoshop Watercolor Technique
Dani Jones from DaniDraws.com offers a simple tutorial on how to achieve a painterly watercolor effect using Photoshop and your WACOM tablet. Learn from one of the best!
This may not be a full watercolor painting, but this technique gives you an idea on how to create a similar effect – from Abduzeedo.
Subtle Background – Watercolor Technique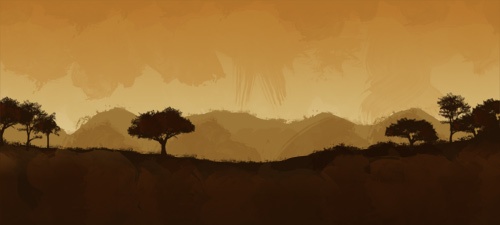 Here's a simple tutorial on creating a background using Photoshop and some watercolor brushes. The process is easy, the result is stunning. Try it for yourself.
Conclusion:
I've been messing around with some traditional watercolor techniques in my spare time, which is what inspired me to create this post. Now, I'm inspired to try out some of these tutorials to see if I can replicate some of the same effects I've learned while painting on physical paper. Have any of you attempted both? How does it compare? Show me your results!

Tweet